THE STORY OF
"9 SQUARE IN THE AIR"
IT STARTED IN YOUTH MINISTRY...
9 Square in the Air® was launched by youth pastor Steve Otey in 2010 after developing the game in his own youth ministry in St. Louis, Missouri. As a Junior High pastor, Steve wanted to help his students interact with each other well. After noticing that the same students gravitated towards the same activities each week, he decided to try to mix up the group by combining activities. He combined 9 Square on the ground with volleyball, and 9 Square in the Air® was born! It was an instant hit with the teens, and soon many other groups began asking about getting this new game for their church, camp or school.

Since then, 9 Square in the Air® has become a great product and resource for over 10,000 youth ministries, camps, schools, athletic clubs, and organizations across the country. Groups of all ages and ability levels love playing 9 Square in the Air®! The game is protected by two US Patents and a Registered Trademark.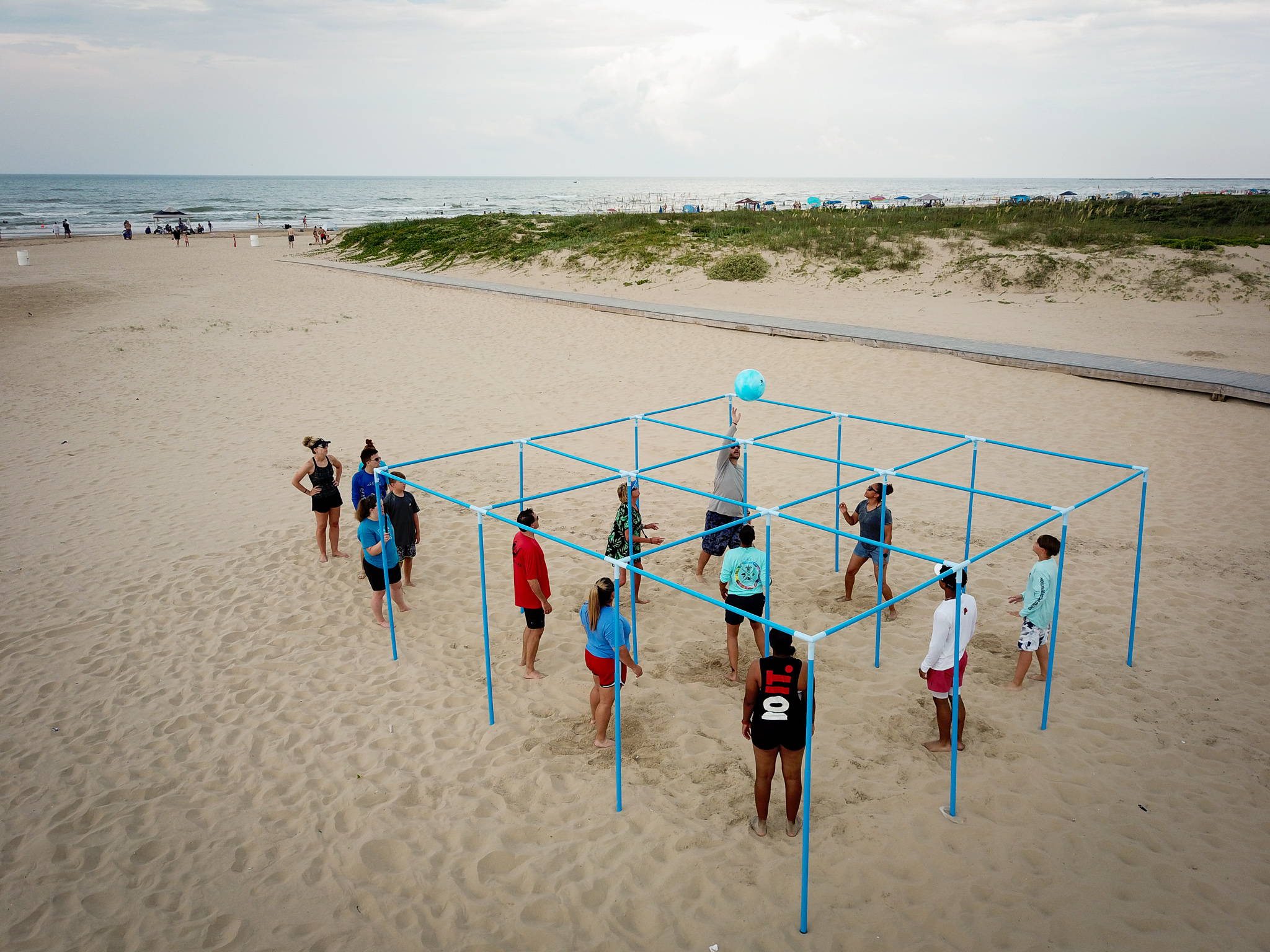 ALL ABOUT BUILDING COMMUNITY
9 Square in the Air® has been about building community and connecting people for over a decade. Time and time again, an amazing thing happens when people play 9 Square. People smile, laugh, and get to know each other more quickly than they would otherwise. We have seen the game build community among people, even with language barriers! Fun and laughter are universal languages, and 9 Square in the Air® helps to build community among people in groups, no matter their age or skill level.