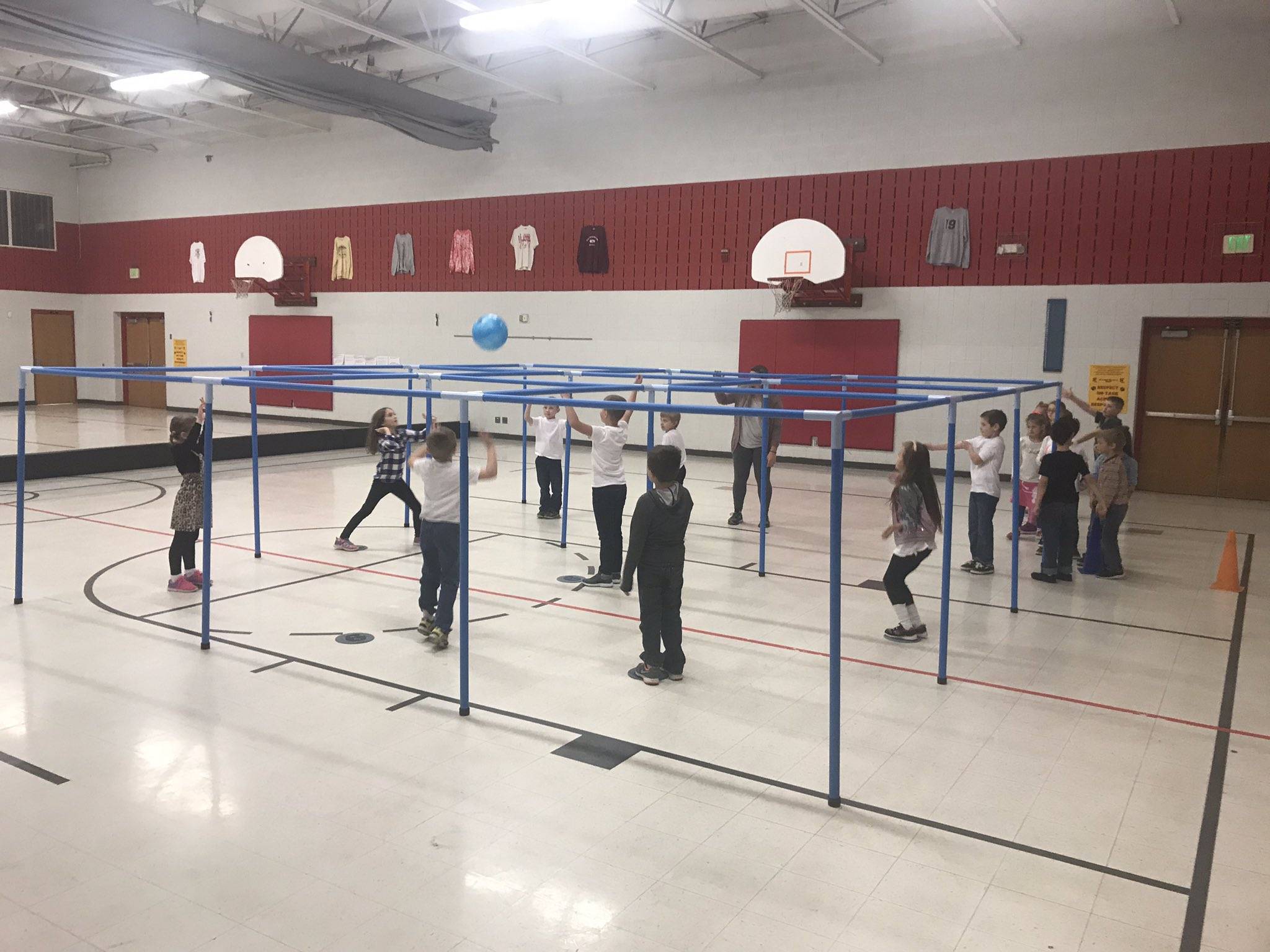 Why Your PE Activities Should Include Lifetime Fitness Fun
Is your schedule of PE activities applicable to everyday fitness?
Think about it: when was the last time you met a group of friends for an organized Track and Field Day? Do you find yourself jumping into a round of pull-ups at events?
The vast majority of PE activities are great for encouraging kids to get moving, but there are fewer that translate well into fitness habits for life with a community of people. If you want to encourage your students to develop a love for exercise, it's a great idea to include some fun lifetime fitness activities in your curriculum! Here are a few ideas:
A favorite at BBQs, graduation parties and even a day at the beach, learning volleyball can be a great way to equip students to enjoy being active. Volleyball is a social, fun game that tends to pop up at gatherings, so learning to master a few skills and getting familiar with the rules can set kids up to play for life.
Even easier (and even more fun!) than volleyball is 9 Square in the Air. This game is a cinch to learn and children of all skill levels can play. Your special needs students will have no problem joining in for 9 Square in the Air. And with this game becoming a popular fixture at camps, parties and playgrounds, kids find themselves getting fit while having fun.
Pickleball is a fun game that combines elements of badminton, tennis, and ping-pong. It is appropriate for all skill levels and ages. The rules for pickleball really are simple, which makes it easy to learn and fun to play. It's an inexpensive form of exercise that boosts heart health.
Whether mountain biking or a leisurely ride in the park, riding a bike is a lifetime fitness option that doubles as a social outlet. Kids that develop a love for riding a bike can go on to enjoy it on vacation, as an everyday exercise opportunity or as a weekend hobby with friends. This one may be harder to implement in your regular PE activities, but it works great as an afternoon extracurricular.
The best part of including lifetime fitness into your PE activities is that your students will get to see you enjoying the activity, too. Nothing teaches quite so well as a role model.


Ready to get a 9 Square in the Air set for your students? Contact us to talk over options and you'll have a ready lifetime fitness activity that your students will beg you to play with them!