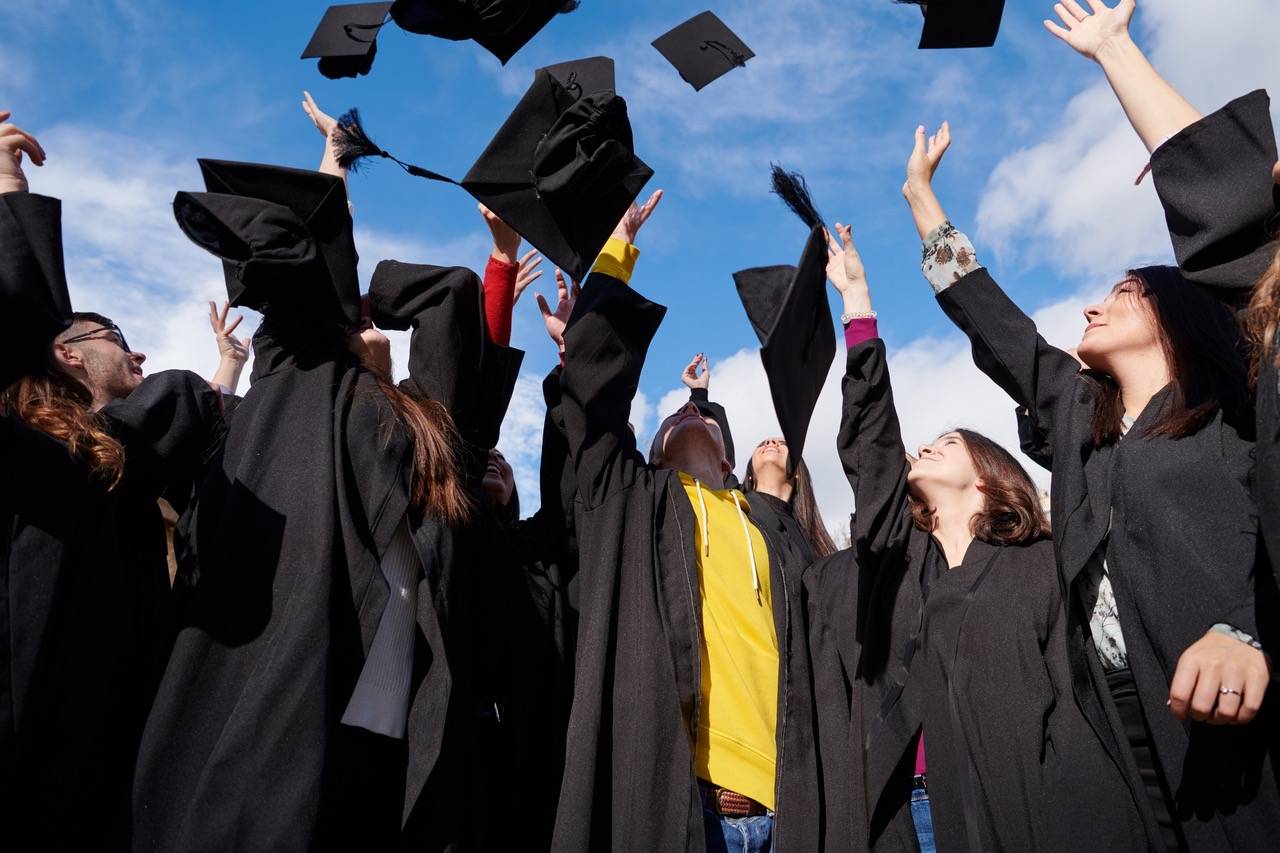 Plan an Unforgettable Graduation Party with 9 Square in the Air
Your guest list includes your extended family, your kid's crowd from school, and a smattering of friends from sports and church. How can you turn a group of strangers into one friendly, fun party? With 9 Square in the Air, of course.
You've been on the other side of this equation, too: you walk into a graduation party and the only people you know are the graduate's family. They're busy hosting, so you stand around, eating your cake as slowly as possible because there's absolutely nothing to do after refreshments.
9 Square in the Air is the ideal way to make sure your party is comfortable, fun, and unforgettable. Best of all, 9 Square in the Air works just as well for your kindergarten graduation party as it does for your high school senior, so you can use it again and again for every milestone you celebrate.
Here are a few reasons why 9 Square in the Air will be your ideal graduation party game:
There's no standing around for your guests, wondering who they should talk to. 9 Square in the Air forms a focal point for your party and breaks down the barriers between groups of people that don't know each other.
You've always thought that your brother and your buddy from softball could potentially become the best of friends. Well, 9 Square in the Air provides a natural way for people to chat and connect. It will feel like everyone at your graduation party has become best friends after just a few minutes of play.
It Shortens Your To-Do List:
Instead of coming up with multiple ways to entertain your guests and keep the fun going, 9 Square in the Air takes mere minutes to set up. And when you're exhausted at the end of your festivities, it's the easiest part of your tear-down, too.
It Gives Your Party a Uniquely Memorable Feel:
People attend a lot of graduation parties, and you want your kid's party to be one that people remember because they felt welcome and had a great time. The connections, laughter, and camaraderie that comes with a game of 9 Square in the Air will make your guests excited for your next invitation.
Make your graduation celebration one of many unforgettable connections when you party with 9 Square in the Air. Contact us to learn more!