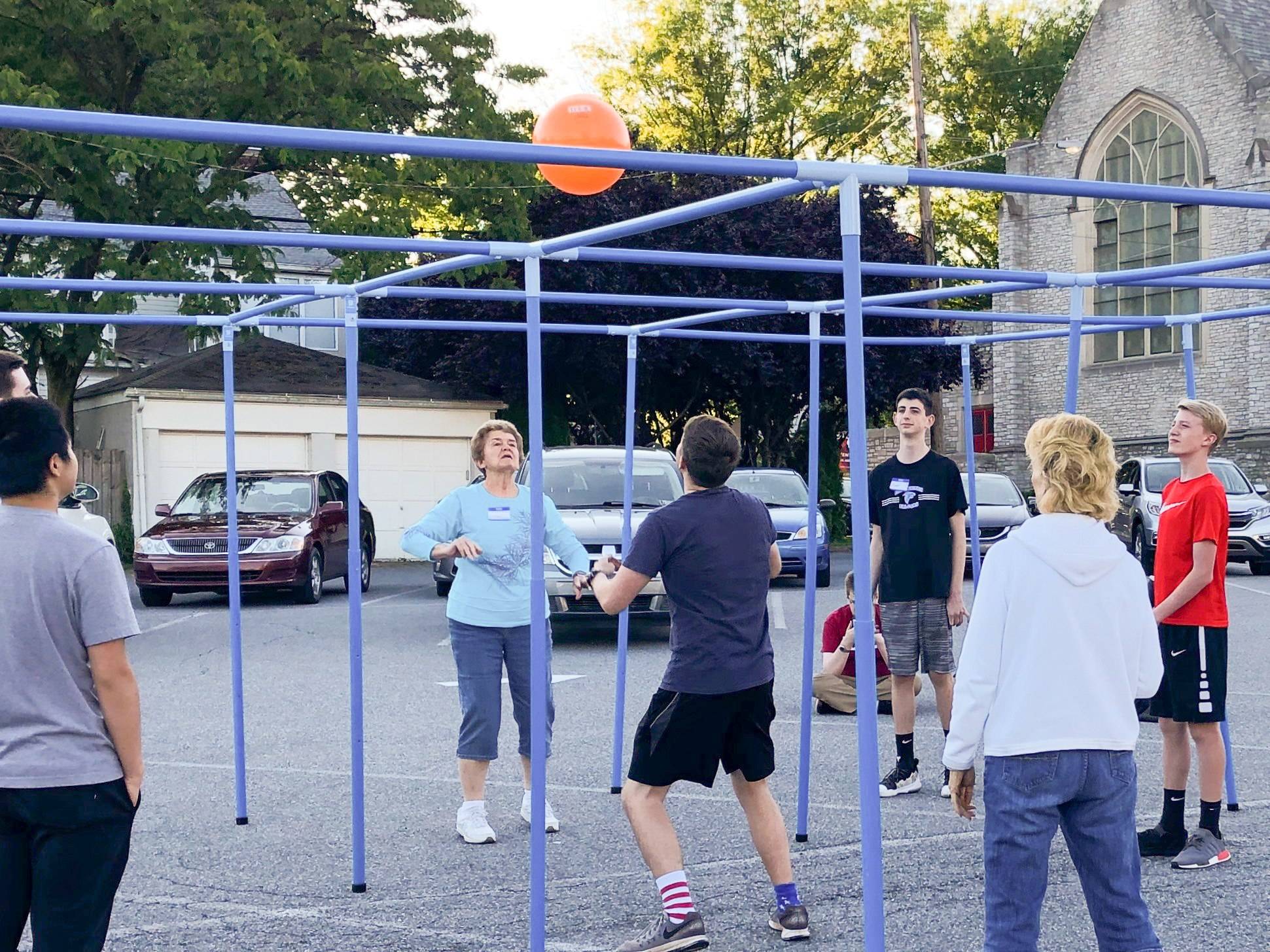 Plan a Church Event With Something for Everyone
If you're like a lot of churches, you probably have a large facility that rarely gets used to its full potential for community outreach. For your next church event, recruit a healthy staff of volunteers and make the most of your building to offer a wide variety of activities to meet all interests!
You can't keep letting that giant screen sit dormant on the weekends! Imagine how much less intimidating it is to visit a church to watch a family-friendly classic like Star Wars, The Lego Movie or The Princess Bride than to visit for Sunday morning worship. Convert your sanctuary into a theater for the evening and get the popcorn started.
Set up 9 Square in the Air for those who would rather jump into a game than sit and watch a movie. This is a great way for young people to check out a youth program or kids' ministry.
For a fun twist, consider using a NEON 9 Square in the Air set and creating a glow party in your gym or youth room. Invite kids to wear white or neon colors and have some glow sticks ready.
Set up stations for various crafts, organized by targeted age. For the adults, have a larger classroom set aside for a guided painting class. If you have a talented artist in your congregation, consider asking them to lead the class and provide instruction.
Refreshments, of course! Depending on where your church is located, this might be a good opportunity to provide a free meal to those with food insecurity. Or you could come up with a food-related activity that fosters connections:

Make-your-own pizza station

Cookie or cupcake decorating
An ice cream social
A coffee and cocoa bar, with a variety of drizzles, sprinkles, and whipped cream
Fondue stations with everything from bread to fruit, all cut for dipping in cheese and chocolate
Not every church has a spacious inside, but you probably have a roomy parking lot. Another option is to invite food trucks to circle up in your lot and then have picnic tables, 9 Square in the Air, cornhole and other lawn games set up in the center of the circle. It's entertainment that community members of every age can enjoy.
9 Square in the Air is the perfect springboard for every church event you've been planning this year. Contact us to order yours!