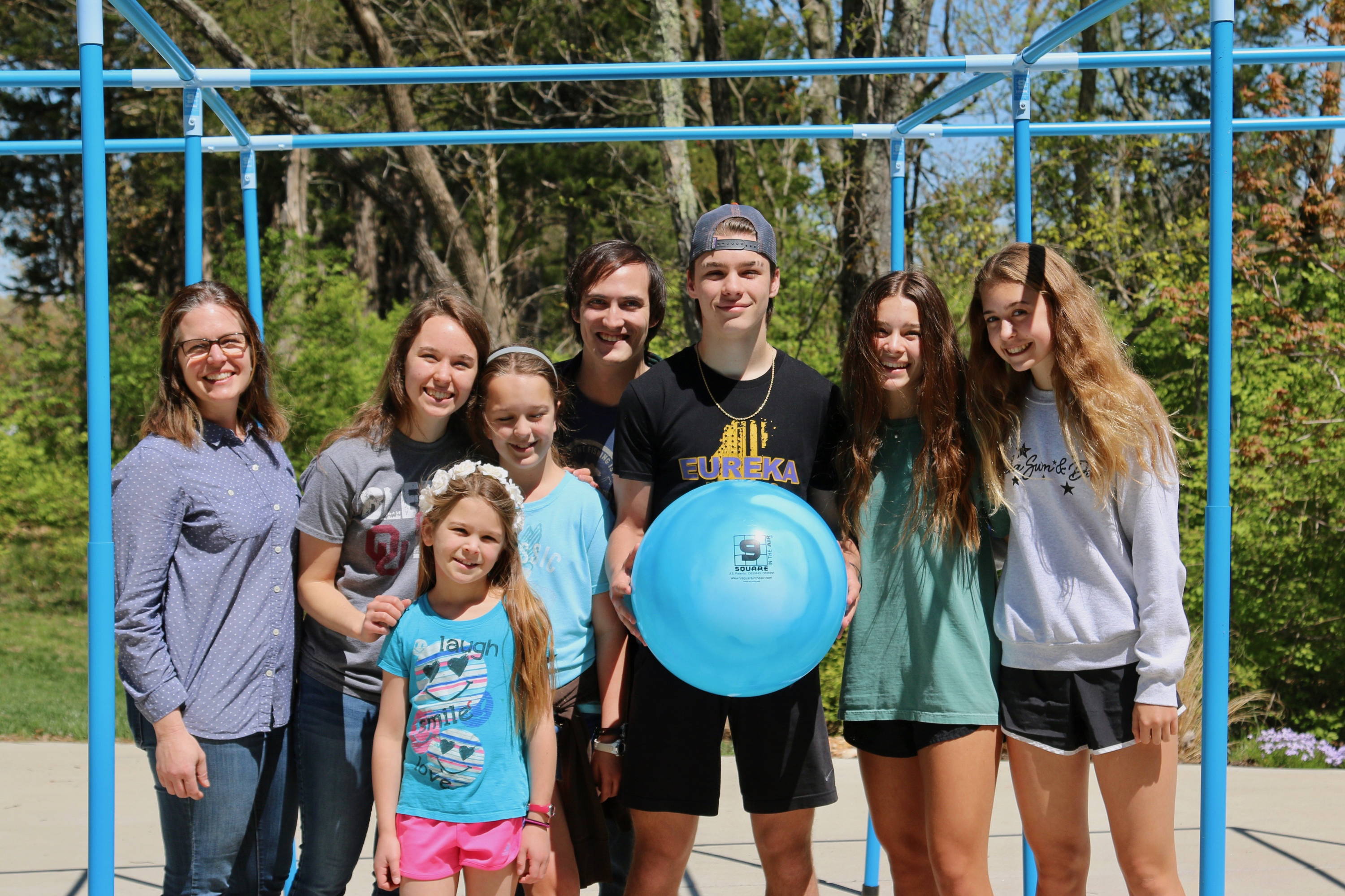 9 Square in the Air and Valentine's Day: It's the Perfect Match
Wouldn't it be great if there was something fun to do on Valentine's Day that didn't require a sitter, a hefty bill or a long wait for a table, and you could invite family and friends of any age to join in?
What about hosting a Valentine's Day-themed 9 Square in the Air tournament at your church, community center or other indoor facility in your community. It's the perfect fit for a Valentine's Day event because there are reasons for every age group to love this game:
Tell your friends with young kids that this is one event they can't wiggle out of by using their kids as an excuse. The littlest Valentines can have a blast hitting the ball and learning to play 9 Square in the Air!
Kids and teens will love to burn some of that energy they have saved up from cupcakes and conversation hearts. This age group enjoys the game because there is no schoolyard pick and no getting left out of the fun. Even when you get out, you're quickly back in the game and part of the action throughout. All ages of kids connect with this game, and it's easy to make friends with others playing.
Looking for something you can do with your date, spouse or sweetheart? It's even perfect for those not-friends-but-not-dating situations where you aren't sure whether you are supposed to do something for Valentine's Day or not. Join in a game of 9 Square in the Air and you'll find that laughing together can be pretty romantic!
It's also perfect for groups that are a mix of singles and couples. Nobody will feel like they need a date or even a buddy to come.
9 Square in the Air is perfect for all ages, whether you're still feeling young and agile or if standing in one place is more your speed. You can even play 9 Square in the Air sitting down if that's ideal for you.
Ready to plan your Valentine's Day tournament with 9 Square in the Air? Contact us to get more information about this fun game for all ages!