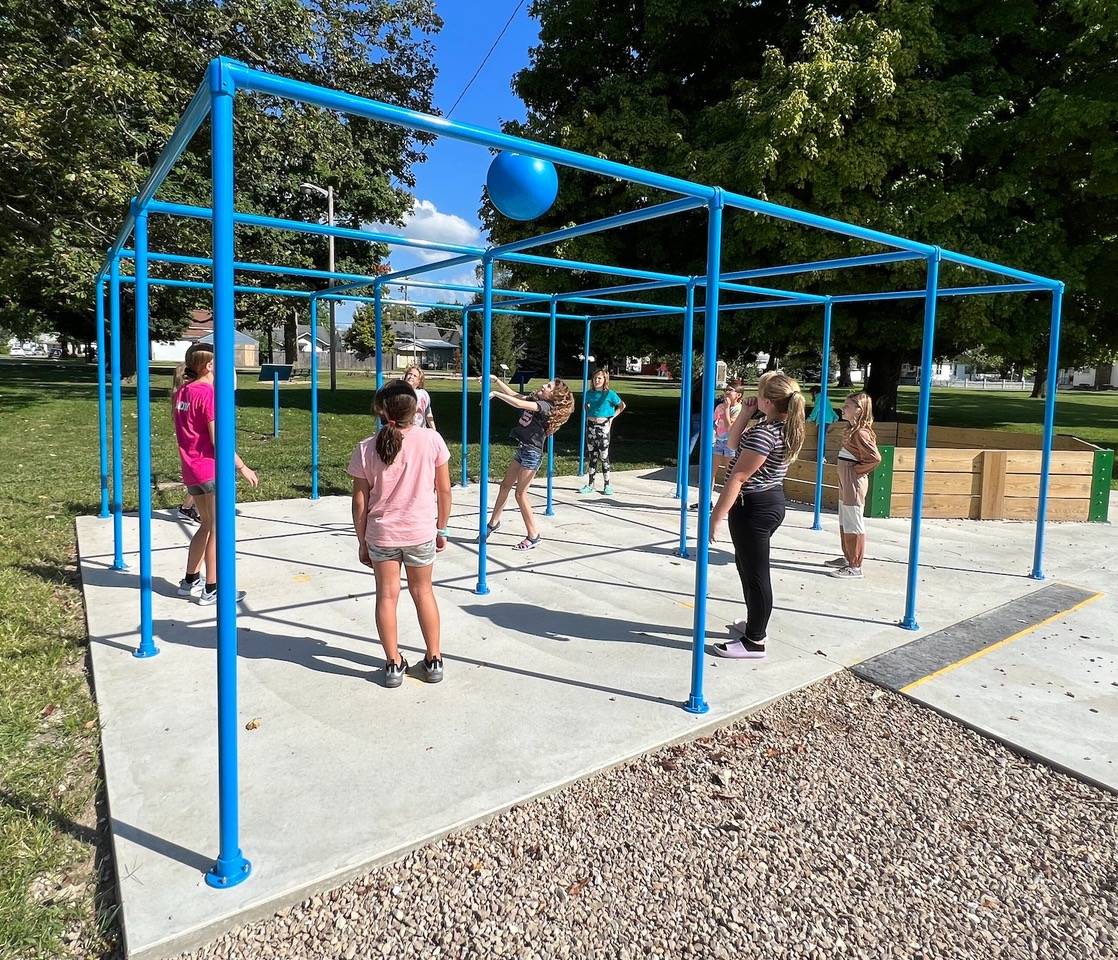 Focus on Community in Your Community Park
For those in urban areas, the opportunity to visit a community park is a great way to ease stress, connect with nature and burn a little energy. But in the best community parks, there is a strong focus on encouraging connections, friendships and neighborly conversation.
Here are a few ideas for strategically making community the heart of your community park, including the importance of having a permanent 9 Square in the Air game:
Include 9 Square in the Air:
Any great community park is going to encourage connection, and one of the best ways to do that is with a 9 Square in the Air: Playground Edition. This permanent game structure will attract groups of all ages and ability levels to play. 9 Square in the Air was designed with connection in mind. It's impossible to play without laughing and talking with the people around you.
Get Beyond Single Benches:
Who doesn't love a comfortable bench? Many parks place benches along walkways, but you can plan yours to improve connections. For instance, place benches in sets of three, situated in a semi-circle, so that they form a conversation area. Group benches by the playground so that supervising adults end up chatting.
Many people are looking for play areas for their pets. A great community park will offer places where pets can roam while their owners also talk and get to know one another. Once you have a dog park or cat scratching post playground area designated, you can begin holding events that encourage pet-owners to connect.
Create a Destination for Events:
Think about how your community park could be used for groups to use as a venue for their events. Maybe you already had some pavilions and picnic areas in mind, but make sure they are positioned near playgrounds, splash pads, skate parks and lakes so that people see them as a destination.
9 Square in the Air paired with a playground or a pavilion is practically a ready-made party. And when it's not reserved for a special event, your community park will be teeming with neighbors congregating at the 9 Square in the Air game.
9 Square in the Air is the perfect solution to return communities to an era when neighbors knew one another, kids played together and the local park drew a crowd. To get yours, contact us at 9 Square in the Air!