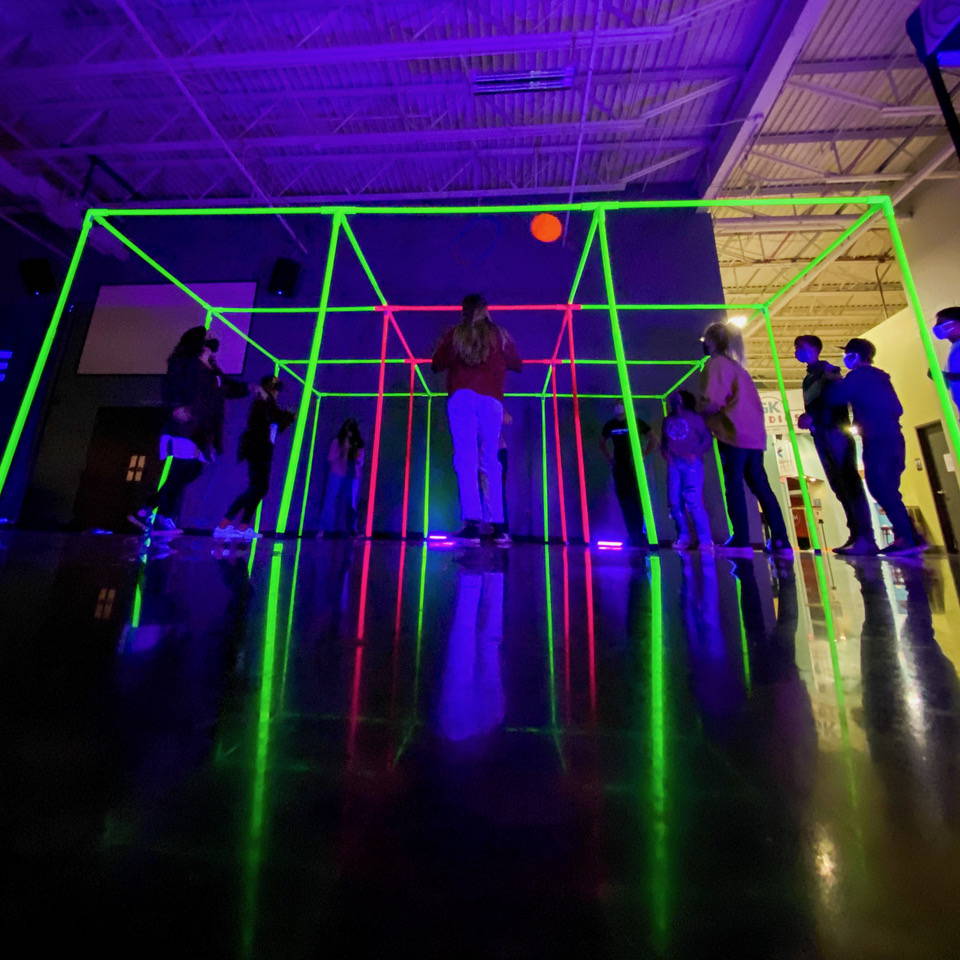 Find the Perfect Group Game For You
It's an exciting day when you realize you've got room in your budget for a 9 Square in the Air game. You can't help but daydream about all the fun you'll have and how much it will add to every event you plan!
Before you finalize your order (we're excited, too, by the way!), make sure you have chosen the right model of 9 Square in the Air to best fit what your plans are to use it. You'll want to consider who will be playing, where it will be used and whether you want it to be a permanent fixture or stored when not in use.
Here's a quick guide to the three main options with 9 Square in the Air:
Also known as the original and best version of the game, 9 Square in the Air Deluxe Game is perfect for both indoor and outdoor use and it is height-adjustable so that it accommodates all ages and ability levels. You'll find that the high-quality injection molded plastic connectors, carrying bag and stable protective feet make for a long-lasting, fully portable game that's always ready for an event. The Deluxe Game is the most versatile of the 9 Square in the Air models.
In this version of 9 Square in the Air, the entire game glows under blacklight. If you plan to play 9 Square in the Air exclusively inside and are looking for a uniquely exciting nighttime activity, the NEON Deluxe Game might be for you. Like the original Deluxe Game, the NEON Deluxe Game is fully adjustable for different heights and comes with customized NEON PVC pipes and even three NEON balls. Made with an easy snap-and-lock connecting system, the NEON Deluxe Game is a sturdy and stable game experience for your group.
9 Square in the Air Playground Edition:
Can't get enough 9 Square in the Air? You're not alone. That's why there's 9 Square in the Air: Playground Edition. This game is a permanent fixture, often added to a playground or park. Constructed with powder-coated steel tubing and powder-coated aluminum connectors, this set is manufactured as high-quality, professional playground equipment. Professional assembly is recommended. 9 Square in the Air: Playground Edition comes with a 15-year warranty. It should be noted that the game structure is intended to be used exclusively for 9 Square in the Air game play and should never be used as a climbing structure.
Each of the models requires an 18x18 foot area for set-up.
Ready to get your very own 9 Square in the Air? Contact us with any remaining questions you may have, and we will help you place your first order today!