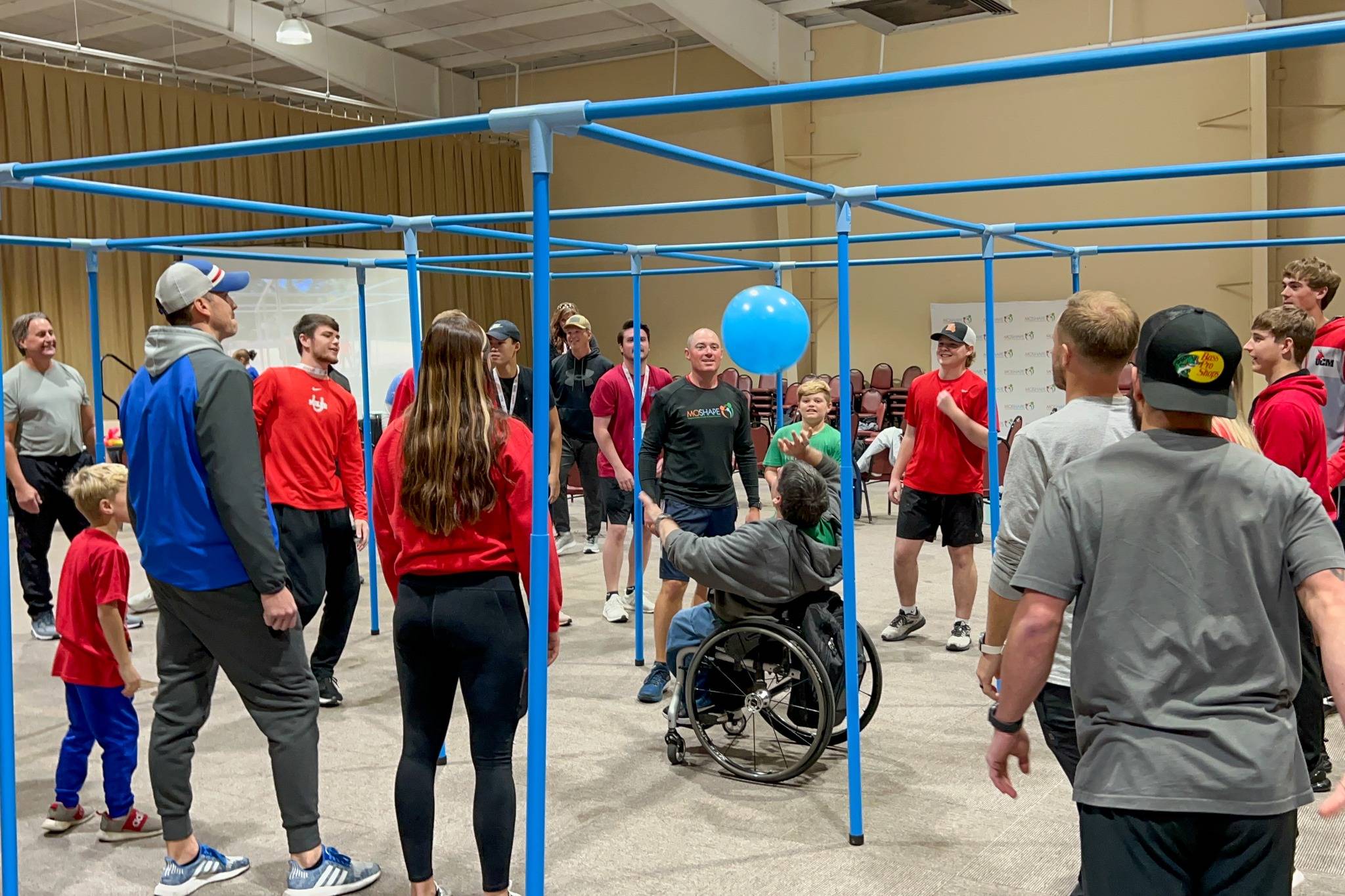 4 Ideas for Active Church Fellowship Events
If you're hoping to build connections at church with a quick hello in the hallway or while pouring your coffee before you rush off to hear the sermon, you are probably coming up a bit short! If you want to build deeper connections and community, it's important to be intentional about planning some events for this purpose. With these ideas for church fellowship events, you'll be on your way.
For each event, you're also going to learn how to utilize 9 Square in the Air to make your fellowship even more connected and fun.
Before you get started setting the date and renting the inflatables or pony rides, it's a good idea to get a few parameters in place by answering some questions:
What is the purpose of your event? Are you inviting the community, or is this event designed to help your members become better friends?
Do you have a target age group or audience that you are encouraging to attend?
What is your budget?
Now, it's time to get to the fun part. Here are four ideas for church fellowship events:
Pepper your church property with old-time carnival booths and invite your church's ministry groups to each host a booth that features a game, activity or food item. Make sure every booth is stocked with carnival prizes and plenty of candy for consolation prizes.
Your carnival will be even better when kids have the option to play a game of 9 Square in the Air. When the line for cotton candy gets too long or they have won all the prizes they can carry, kids love to play 9 Square in the Air.
As long as you're feeling nostalgic, why not consider a traditional field day? With potato sack races, three-legged races and a tug-of-war, you'll have activities that people of all ages can enjoy. Finish it off with a pie-eating contest and one modern game that is an instant classic: 9 Square in the Air.
A three-on-three basketball tournament or a beach volleyball game is pretty easy to organize, but how will you attract others that are less athletically inclined? With 9 Square in the Air, of course. It's as active as any game but requires no prior training or skills!
Pair 9 Square in the Air with one or two other sports, then feature a concession stand where you have hot pretzels, nachos and all the other game day staples.
Inflatable Obstacle Course:
If you've got a big open area on your church property, an obstacle course full of inflatable slides, bounce houses and climbing walls will make for hilarious fun as everyone tries to get through gracefully. Participants can exit the course to a 9 Square in the Air game, where they will cool down and visit with friends as they play.
When it comes to ideas for church fellowship events, every good idea starts with 9 Square in the Air. That's because the game is built for connection. Whether you're dominating your square or waiting in line to get back in the game, you're talking, laughing and interacting with those around you. Contact us to learn more about how to get 9 Square in the Air at your church!