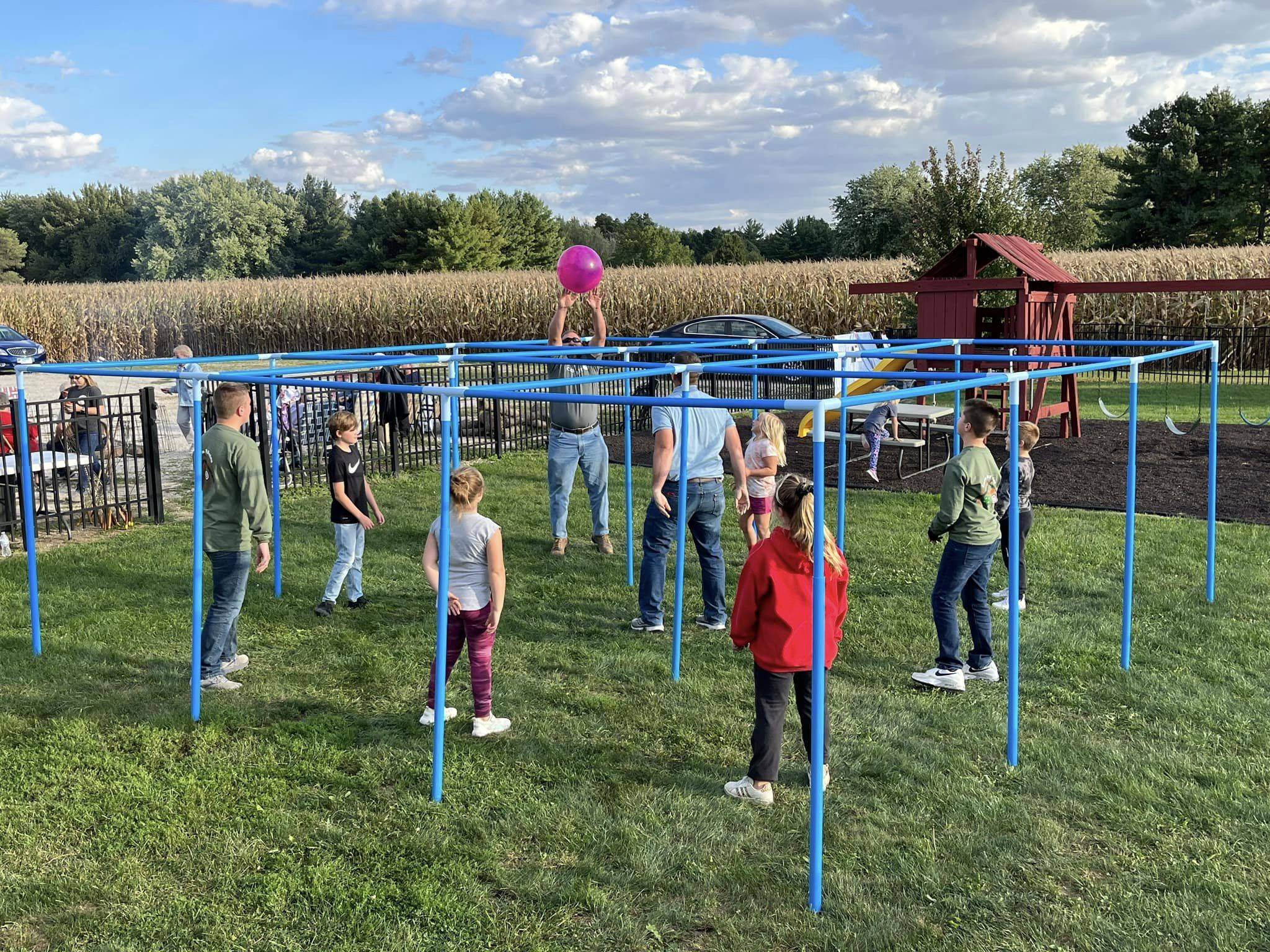 Celebrate Move More Month With 9 Square in the Air
April is the American Heart Association's Move More Month, an effort to get everyone out of their seats and walking, running and playing their way to better health. The easiest way to celebrate Move More Month? With 9 Square in the Air, of course!
The celebration began as National Walking Day, but there was an interest in expanding the concept, both in terms of time and activity. Move More Month helps you kick off the start to a new habit of focusing on physical activity. There are a lot of ways to do it:
See if you can get a streak going of 10,000-step days.
Get the whole family for a dance party in your living room.
Take your pets outside to play.
To mix things up on the weekend, try a nearby hike or go geocaching.
These are all great ways to get moving, but there's one that just might top them all: 9 Square in the Air. Here's why:
It's Exercise in Disguise.
You will have so much fun playing that you'll forget you're active. Wear a step counter and surprise yourself with just how much movement you tracked while playing a game.
You'll Have Fun with Friends.
The best types of exercise are often ones you can do as a social activity. 9 Square in the Air is ideal for this because you can grab a few friends and play without any planning.
Your backyard. Your front yard. A park or parking lot. Inside or outside. You can set a 9 Square in the Air up anywhere and be ready to get right into a game.
It's Perfect for Any Age, Any Level of Abilities:
If you have kids of varying ages or one with special needs, it can be hard to find an activity that everyone can do together. 9 Square in the Air is a game everyone can play, no matter how young or old. It takes no special skills and can be easily adapted for different abilities.
Ready to move more in April? It's so easy when you have a 9 Square in the Air set. Contact us today to order yours!