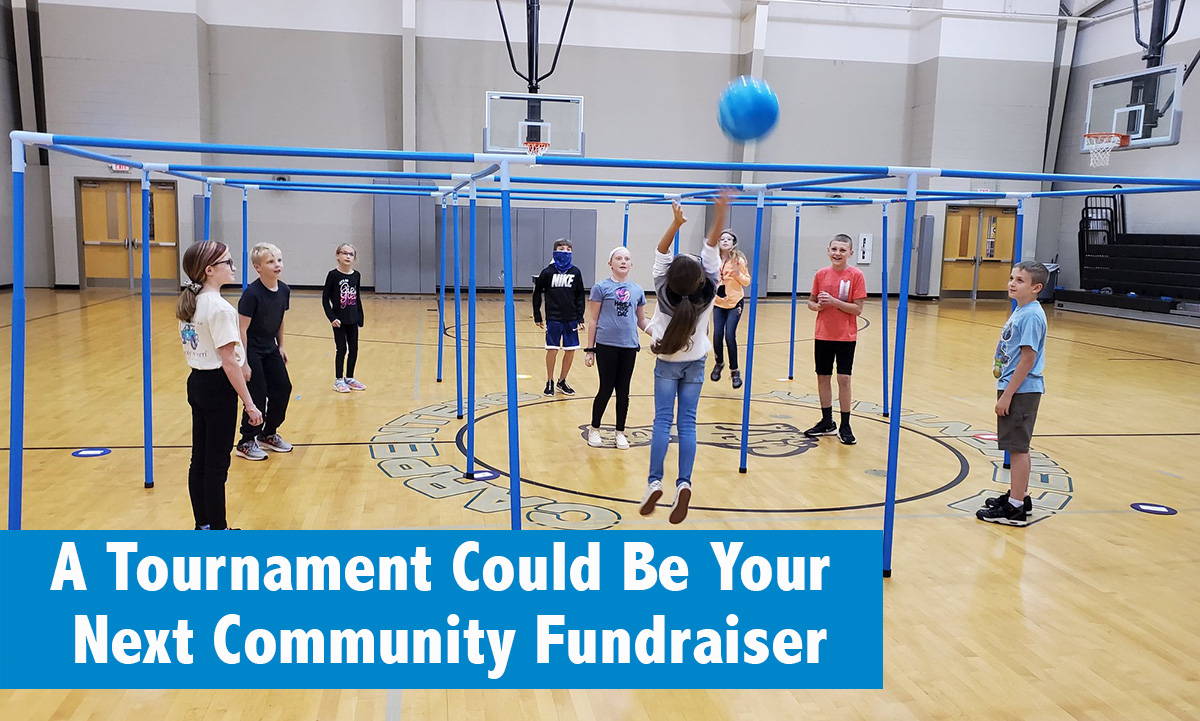 A 9 Square in the Air Tournament Could Be Your Next Community Fundraiser
Tired of trivia nights? Bored by the thought of one more bake sale? With 9 Square in the Air, those fundraising ideas can take a break.
Instead, invite your community out to jump in on a 9 Square in the Air Tournament. It's the perfect fit for a variety of causes:
Raise money for your new park playground.
Help a friend pay off heavy medical expenses.
Fund a restoration project.
Support a class trip, replace a set of team uniforms or a new piece of equipment.
The reason 9 Square in the Air fundraisers are so versatile is that everyone can play. It's great for kids, teens, adults and seniors.
You'll want to have a clear vision of how a 9 Square in the Air Tournament will help you reach your goals. If you host it as a team event, you can ask teams of three to sign up for an entry fee. Depending on how many teams sign up, you may want to organize multiple rounds, advancing the top one or two teams from each round to a final.
While you're dreaming up your tournament, think about extra ways to pull in cash for your cause. You can pair your tournament with a simultaneous way to raise funds, such as serving a pizza or spaghetti dinner or organizing a treat booth, with snow cones in summer and hot cocoa in winter. Selling a commemorative t-shirt pulls in more money while building buzz around your fundraiser for next year.
When you welcome your 9 Square in the Air Tournament competitors, you will want to be ready with a clear set of rules for how teams progress. You also want fair judges that will facilitate the drawing of numbers for starting positions and accurately assess points.
Whether your fundraiser is held inside or out, set the tone with fun music and plenty of room around you're 9 Square in the Air game for those waiting to get back in as well as spectators. Don't be surprised if, as they watch, more people decide to form teams and jump into the tournament!
Be sure to include a large bracket display so that you create a setting where teams can heckle and tease one another. You might consider creating special prizes for teams that come in costume or with a theme, or for special categories of play, like "most distracted team" or "team most likely to dance instead of watching the ball."
A 9 Square in the Air tournament is the best kind of community fundraiser because it manages to build connections through a game so fun that teams will be begging you to do it again next year. Contact us for more information on 9 Square in the Air.